How to Draw Anime and Manga Eyes to Show Mood & Personality
This short tutorial focuses on how to draw anime and manga eyes to give a sense of a characters mood or personality.
This is similar to the How to Draw Anime Eyes and Eye Expressions but with a slightly different examples and purpose.
Drawing Anime & Manga Eyes to Show a Characters Personality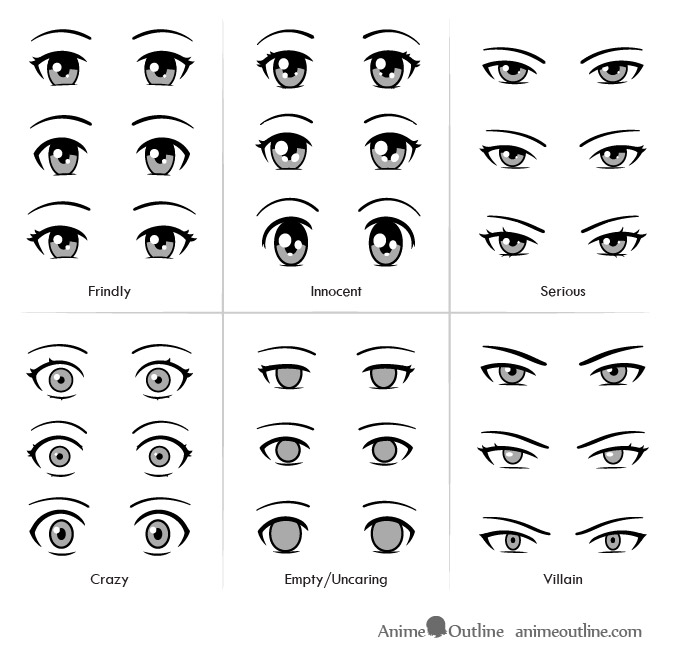 Wile eye expressions are great for showing a characters immediate emotions a character can also have a more permanent or semi-permanent expression.
Here are a few tricks you can use to give a character to make a character's eyes portray a certain personality.
Squinting Eyes – Villain Anime & Manga Characters
Squinted eyes especially ones slightly angled inwards give a character a "plotting" or angry look. These may be well suited if you are drawing villain.
Wide Open Eyes With Small Pupils – Crazy Anime & Manga Characters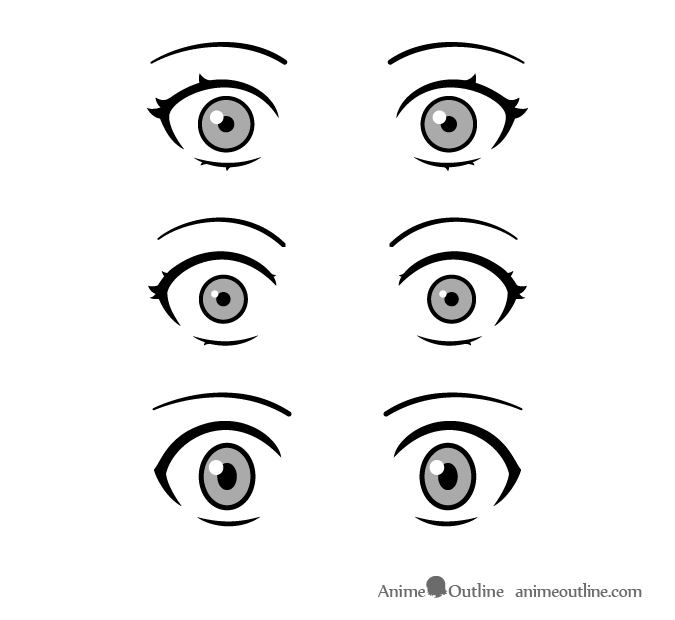 These types of eyes give a character a scared and/or crazy look. If you want a character have a crazy appearance leave some white space on the bottom of the eye between the pupil and the bottom eye lash. Draw the top of the irises barely touching (or not at all) the top eyelash.
Though anime eyes are often drawn as vertically stretched for this type of look you may want to draw a round irises otherwise you may not have enough room.
No Eye Reflections & no Pupils – Uncaring Anime & Manga Characters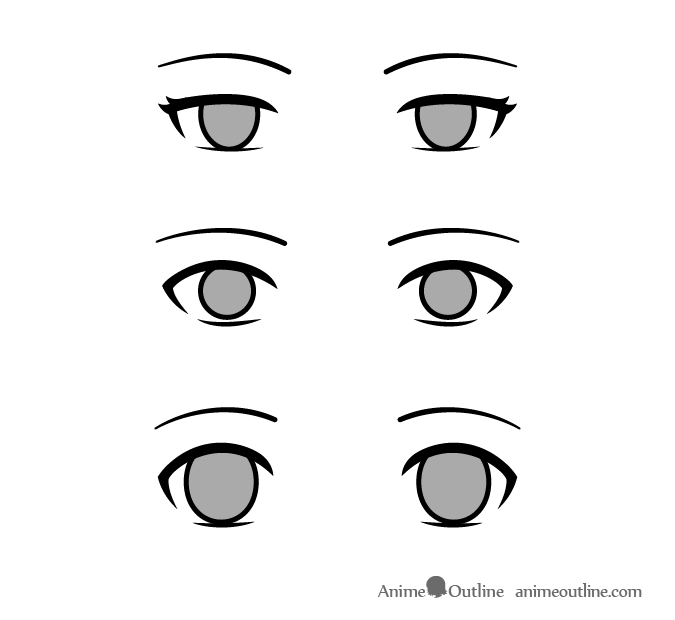 Not adding any eye reflections and not drawing the pupils can make a character look uncaring or even unconscious.
Lots of Eye Reflections & Big Eyes – Innocent Anime & Manga Characters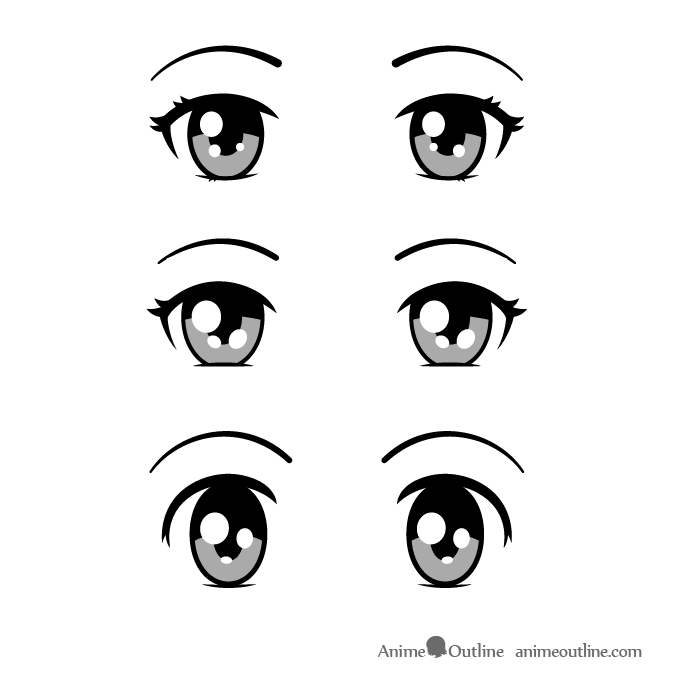 Adding a lot of reflections especially to large eyes can give a character an innocent or even an "in love" appearance.
Conclusion
There are a lot of personalities and eye types in anime. This tutorial is meant to give you some basic ideas of how to draw eyes to portray a character in a certain way. If you need more reference you can always pause a certain scene of an anime, look at a panel of a manga or even look in the mirror.
For drawing different types of eyes please look at the How to Draw Different Types of Anime Eyes tutorial.