How to Draw Anime and Manga Eyes to Show Mood & Personality
This short tutorial focuses on how to draw anime and manga eyes to give a sense of a characters mood or personality.
This is similar to the How to Draw Anime Eyes and Eye Expressions but with a slightly different examples and purpose.
Drawing Anime & Manga Eyes to Show a Characters Personality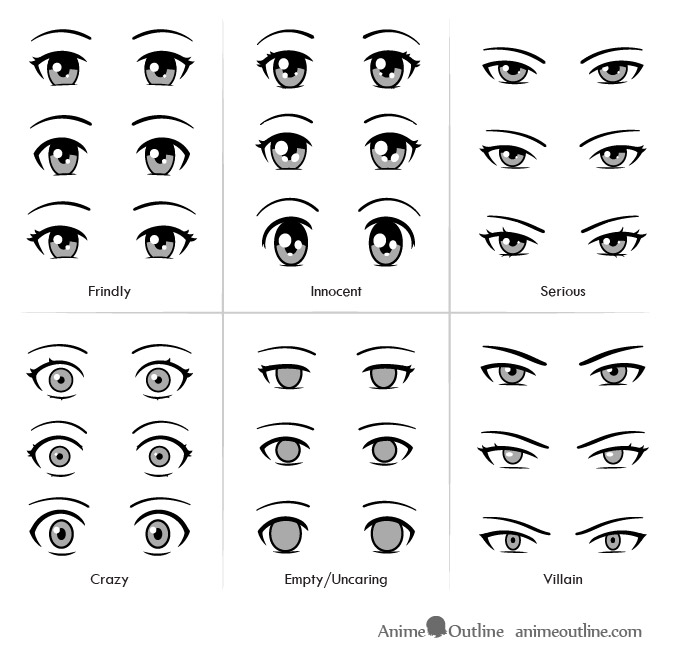 Wile eye expressions are great for showing a characters immediate emotions a character can also have a more permanent or semi-permanent expression.
Here are a few tricks you can use to make a character's eyes portray a certain personality.
Please note that the examples are only recommendations.
For drawing entire faces for different types of characters see:
How to Draw Anime Characters Tutorial
Friendly Anime & Manga Eyes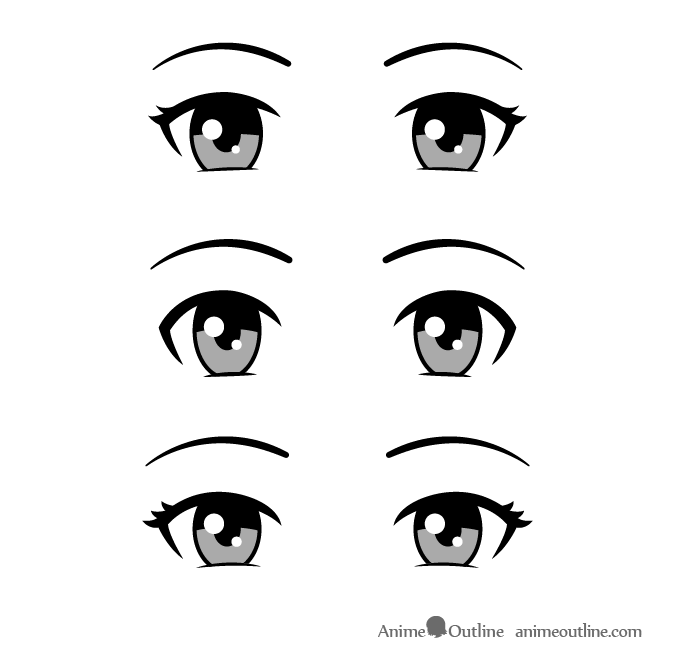 Big eyes generally are more expressive and friendlier looking. To make eyes look even friendlier you can draw the bottom eyelids very slightly raised and curving downwards. This will give the eyes a light squint as though the they are smiling and create a friendlier appearance.
Innocent Anime & Manga Eyes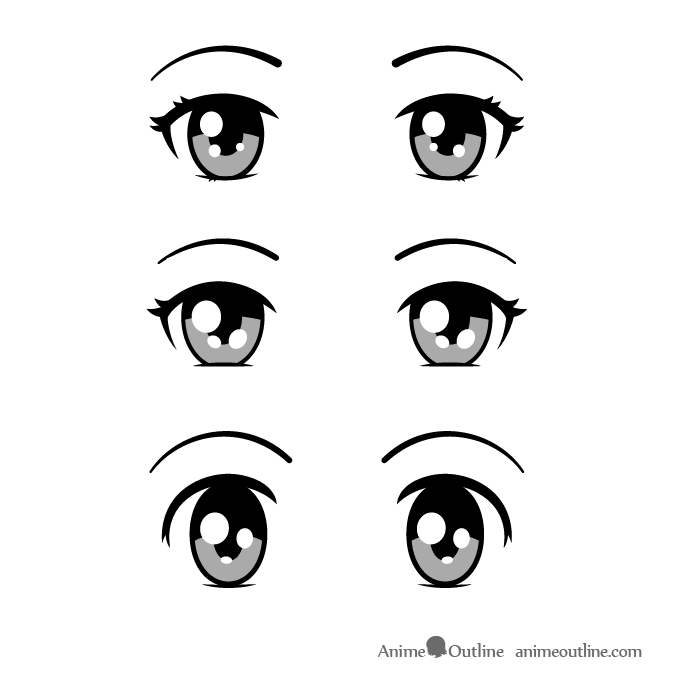 Adding a lot of reflections especially to large eyes can give a character an innocent, exited or even an "in love" appearance.
Serious Anime & Manga Eyes
For a serious looking anime character you can draw the eyes vertically narrower with the top eyelids and eyebrows lowering down towards the middle of the face.
Crazy Anime & Manga Eyes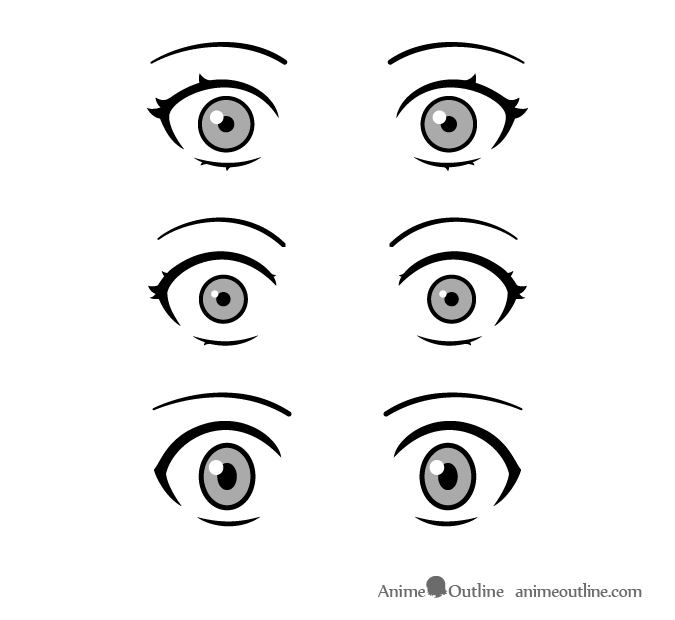 If you want a character have crazy or scared looking eyes draw them wide open with small irises and small pupils. Leave white space between the irises and the eyelids/eyelashes.
Uncaring Anime & Manga Eyes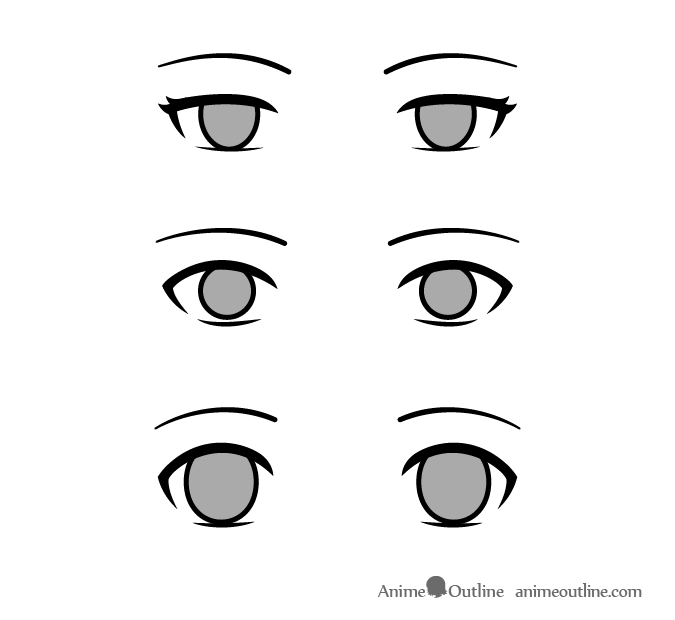 For "empty eyes" draw the eyes with no pupils and no reflections. This can make a character look uncaring or even unconscious.
Villain Anime & Manga Eyes
To draw eyes for a villain anime character you can use a combination of two or all three of the serious, crazy and empty anime eyes. The overall shape of the eyes should be similar to the serious eyes (squinting with lowered eyelids and eyebrows), the irises can be drawn smaller like in crazy anime eyes and a lot of the inner details can be left out (similar to the uncaring eyes).
Conclusion
There are a lot of personalities and eye types in anime. This tutorial is meant to give you some basic ideas of how to draw eyes to portray a character in a certain way. If you need more reference you can always pause a certain scene of an anime, look at a panel of a manga or even look in the mirror and try and make the expression you want to draw.
For drawing different types of anime and manga eyes see:
How to Draw Different Types of Anime Eyes
For more similar tutorial see: