It's Not My Fault I'm Not Popular Manga Review
Here is a quick review of an interesting and at the time of this review fairly new manga series:
It's Not My Fault I'm Not Popular (Watamote for short).
It's Not My Fault I'm Not Popular follows everyday life of a socially awkward high school girl named Tomoko and the ridiculous things she does in her attempts at becoming "popular".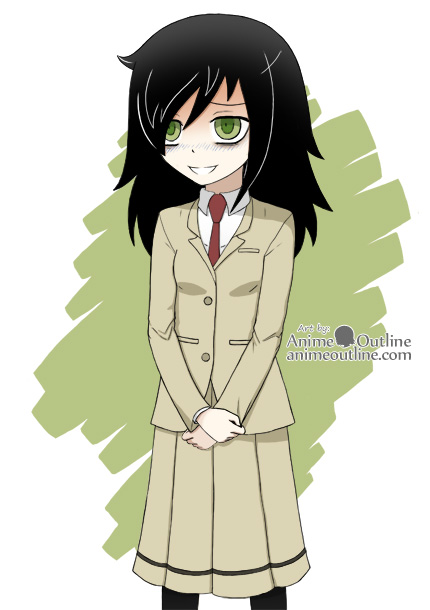 Unfortunately for Tomoko things often don't quite go as planned especially when she is too shy to even say a few words to her classmates (or just about anyone else for that matter) and spends most of her time alone in her room playing various dating simulator games.
It's hard not to laugh at poor Tomoko in most of the chapters but the manga does have some slightly sad parts as well. After all you tend to feel sorry for a character that just can't seem to get a break despite trying so hard. However Tomoko doesn't let her mishaps get her down for too long and always ends up doing crazy new things to try and gain popularity.
Unlike its protagonist the manga seems to be getting popular fairly quickly so if you like comedy (especially cringe comedy in this case) and like anime/manga I would strongly suggest you give "It's Not My Fault I'm Not Popular" a read. It's absolutely hilarious and very easy to get into.